One of the highlights of the Foodies Festival was the Chef's Theatre. As an avid fan of Masterchef, I was excited to watch professional chefs at work.
It must be said that the directors of Masterchef make the overall process of cooking look much more exciting as well as stressful. With dramatic background music and expert editing techniques, reality TV show cooking is much flashier than live shows. But, I guess that's too be expected….
Osso: the sausage roll experts
Anyway, I had the pleasure of watching Ally McGrath, Great British Menu contestant and owner of Osso, whip up some sausage rolls. There's nothing fancy about sausage rolls, but what they lack in pizzazz they make up for in flavour.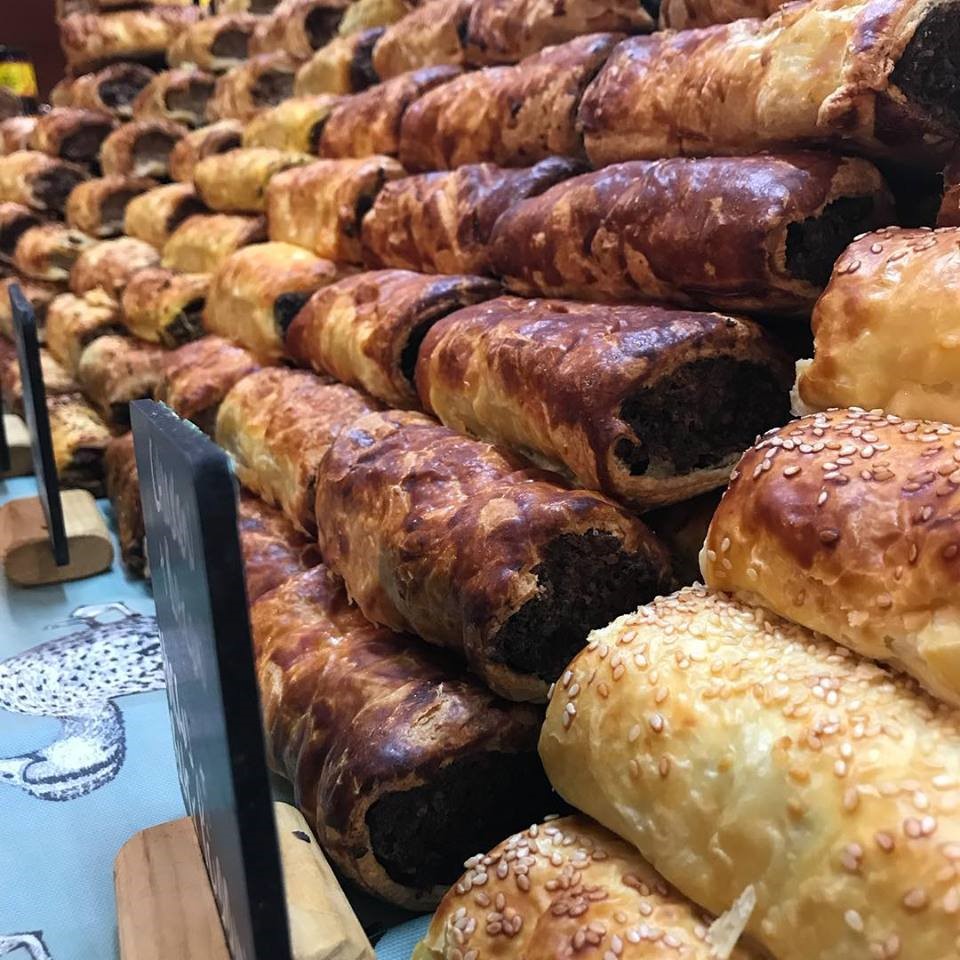 Osso Restaurant, based in Peebles, specialise in sausage rolls. Their handmade sausage rolls include both traditional as well as innovative flavours. At the Foodie Festival, we got to try the Christmas dinner containing pigs in blankets, Brussels sprouts, turkey, and stuffing as well as the Ruben sandwich sausage roll.
These sausage rolls are to die for! And Ally McGrath made making sausage rolls look easy. In fact, I may just pull out this recipe at my next family Christmas party.
Never fear, sausage rolls are in-stores
If you missed Ally McGrath's sausage rolls at the Foodies Festival, you can find still get your hands on some. Osso sausage rolls can often be found at the Peebles and Edinburgh Farmer's Markets.
More information about Osso can be found online at https://ossorestaurant.com. Ally McGrath's cooking is definitely worth the day trip to Peebles.